Bike Brands/Masi Bikes
Masi Bikes
Masi Bike Overview
Masi Bicycles is a manufacturer of road, track, cyclocross and commuter bicycles based in Vista, California, United States. Historically, the Masi story began in the 1950s with Faliero Masi building bicycle frames at the Vigorelli Velodrome in Milan following his career as a racer and team mechanic. Masi then migrated to the US and set up shop in California. The Masi name is now owned by Haro Bikes. Masi have a strong racing pedigree and have been ridden by the likes of Eddy Merckx.
Evoluzione Dura Ace, Evoluzione Ultegra, Evoluzione Rival, Evoluzione 105, Evoluzione Apex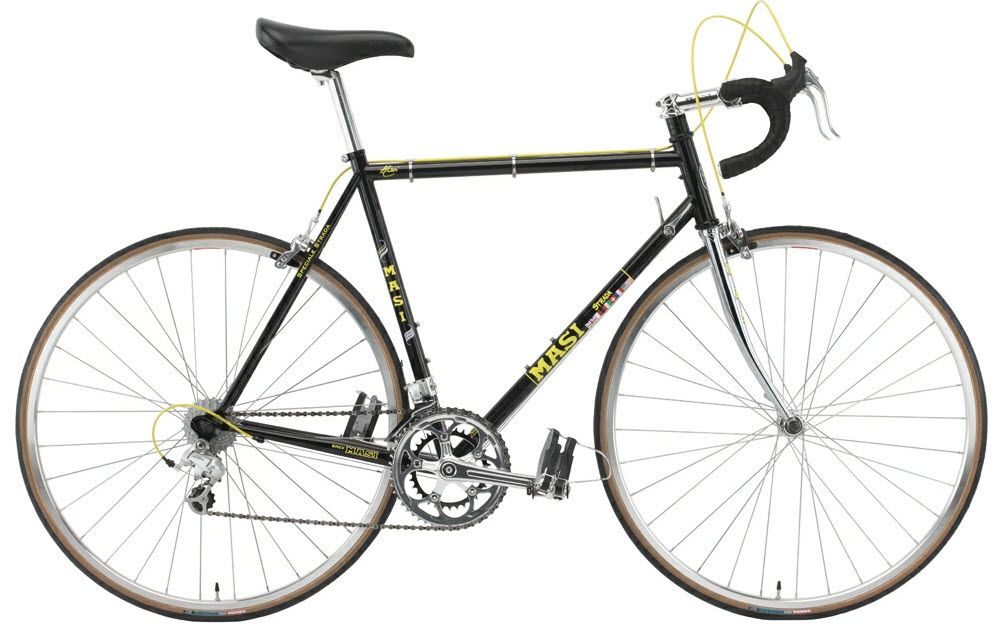 Gran Criterium, Strada
Vincere, Alare, Partenza, Vincere Bellissima, Alare Bellissima, Partenza Bellissima
CXR, CX, CX UNO, CX SS
Fixed Ultimate, Fixed Riser, Fixed Drop, Fixed Uno Riser, Fixed Uno Drop.
If you have any specific questions about Masi bicycles, the Masi bike range, or would simply like to hear more about what has made Masi Bicycles one of the worlds most popular brands in bicycles, please feel free to contact us or visit the Official Masi Website.